Setup Units of Measure
Setup your Sale Items Units of measure in the Admin area. You will want to assign the correct Units to your Labour, Materials and Disbursements that you add within NextMinute.
Step 1: Select Admin > Settings

Step 2: Using the 'Units'
When accessing items in your price list to add, the units will be displayed next to the items so you know what you're choosing.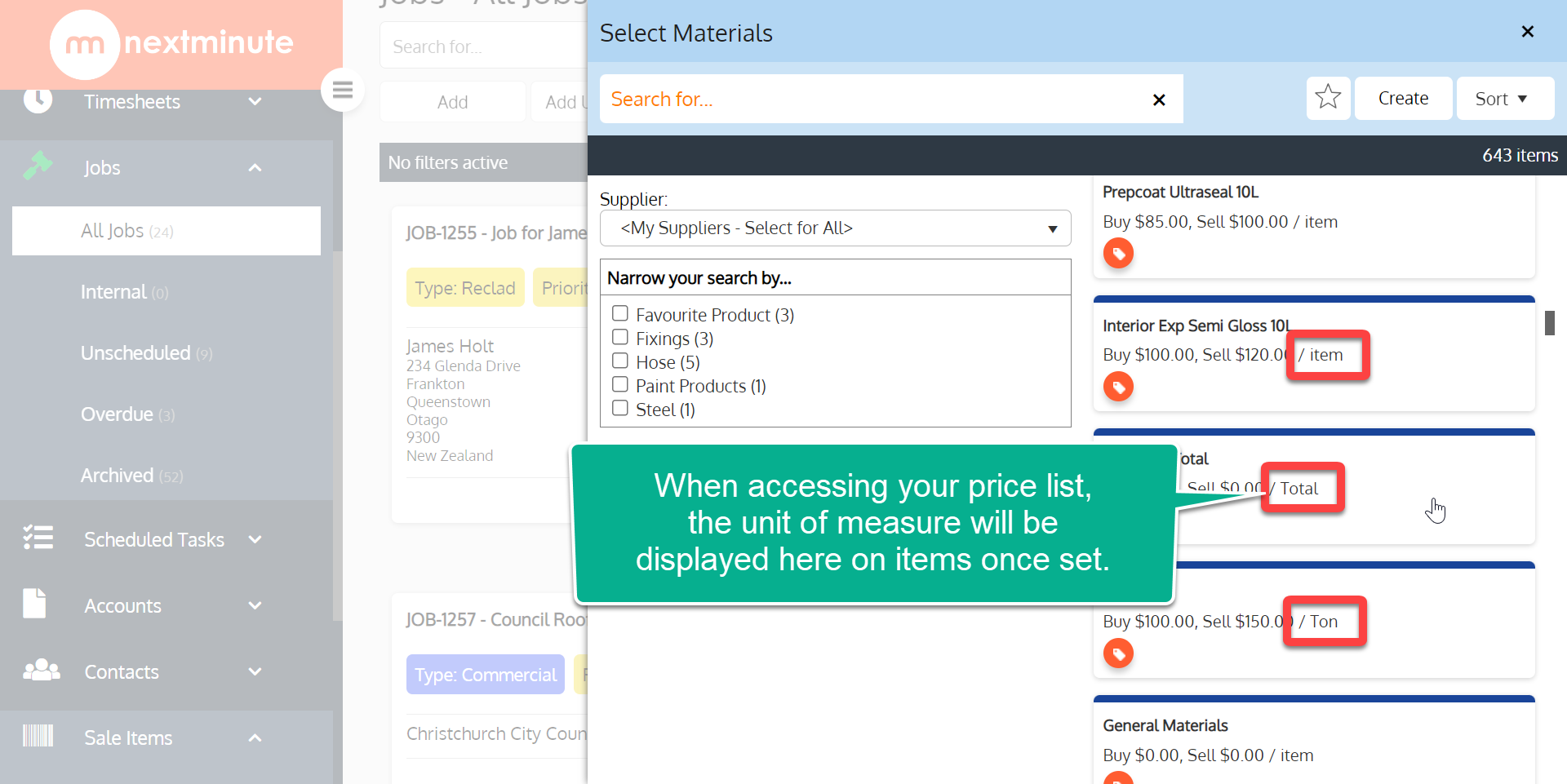 When looking at charges added to a job or task, the units will also display next to the charges.