Setup Job & Task Priorities
Setting up your Priority tags allows you to assign an importance to your Jobs and Tasks. This lets your workers know what needs to be done urgently, keeping your high priority customers happy.
Step 1: Select Admin > Settings
View Options: Jobs Card View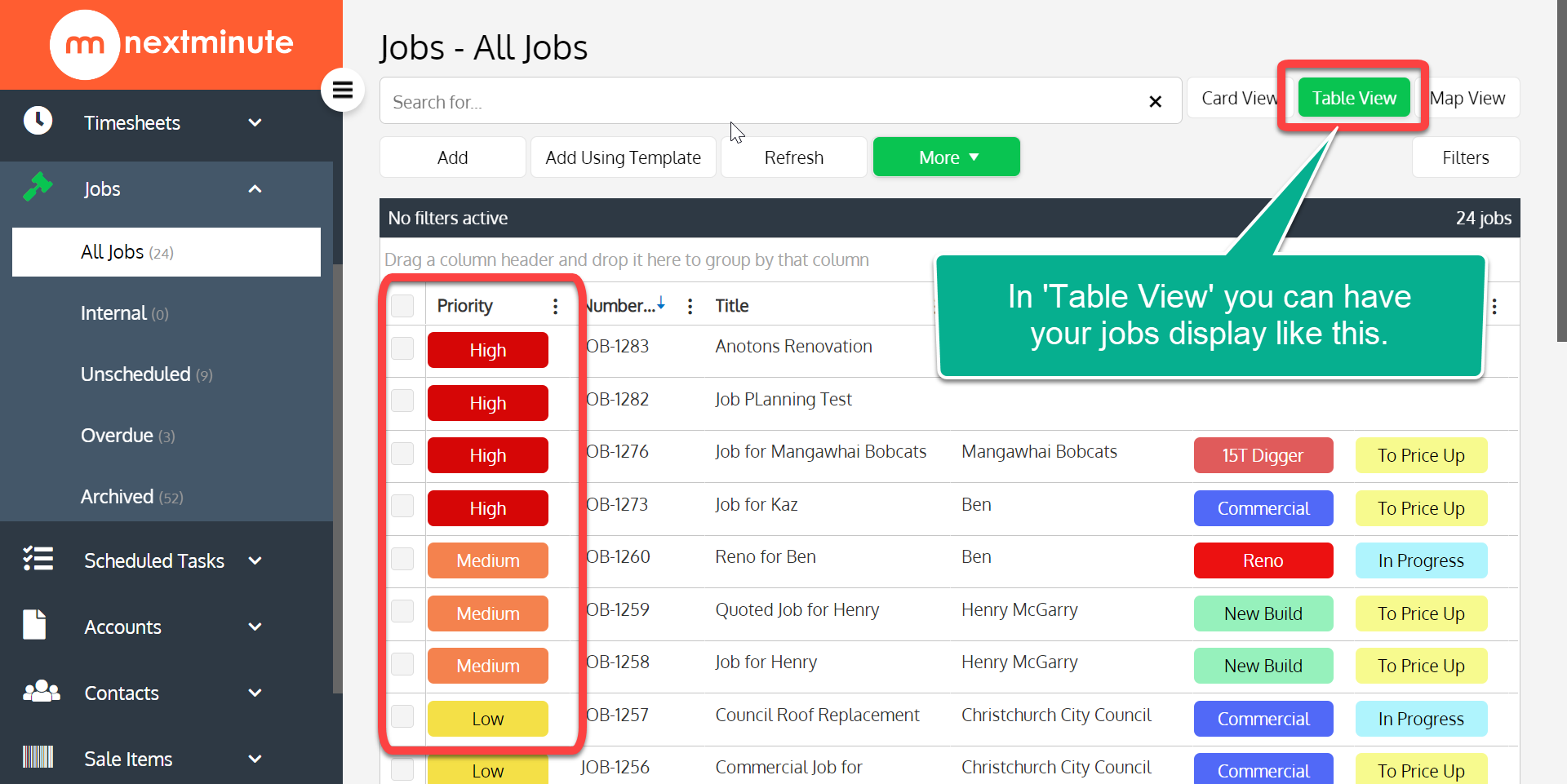 Pro Tip: Clicking on the 'dots' between the column headings lets you choose what you want to display. These column headings can also be clicked and dragged to order them how you like!
View Options: Jobs Table View