Setup Contact Types
Setting up your Contact type tags allow you to sort your contact information in more detail. It will enable more detailed filtering and the ability to view subsets of business contacts if needed
Select Admin (on the left), then Settings.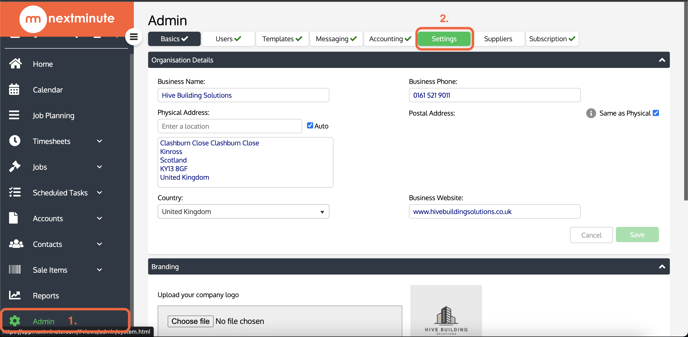 Add new Contact Types here to suit your business. You can also edit existing ones, however company, customer, site and supplier are built-in, these may not be deleted.
1 - Type in new Contact type and select Add
2. Select Save when finished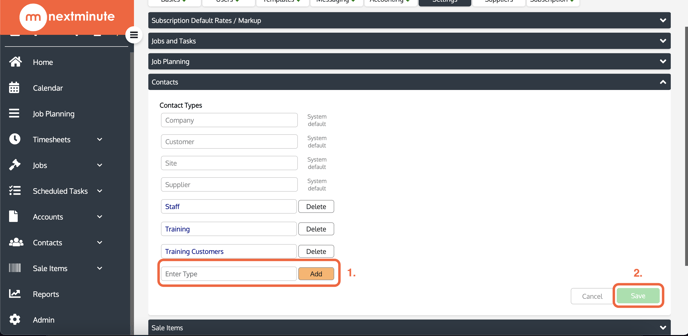 When you assign your new Contact Type to a Contact it will appear within that Contact.