In this article we take you through the steps in creating a Terms and Conditions page template for Quotes and then adding that template to a Quote. This is useful for building Quotes and Invoices with a separate Terms and Conditions page.
Please note: In this example we are creating a Quote T&C's page template but the same steps apply for creating an Invoice T&C's page template.
Step 1. Navigate to 'Admin' then select the 'Templates' tab. Scroll down to the 'Quotes' section and click 'Add' as shown below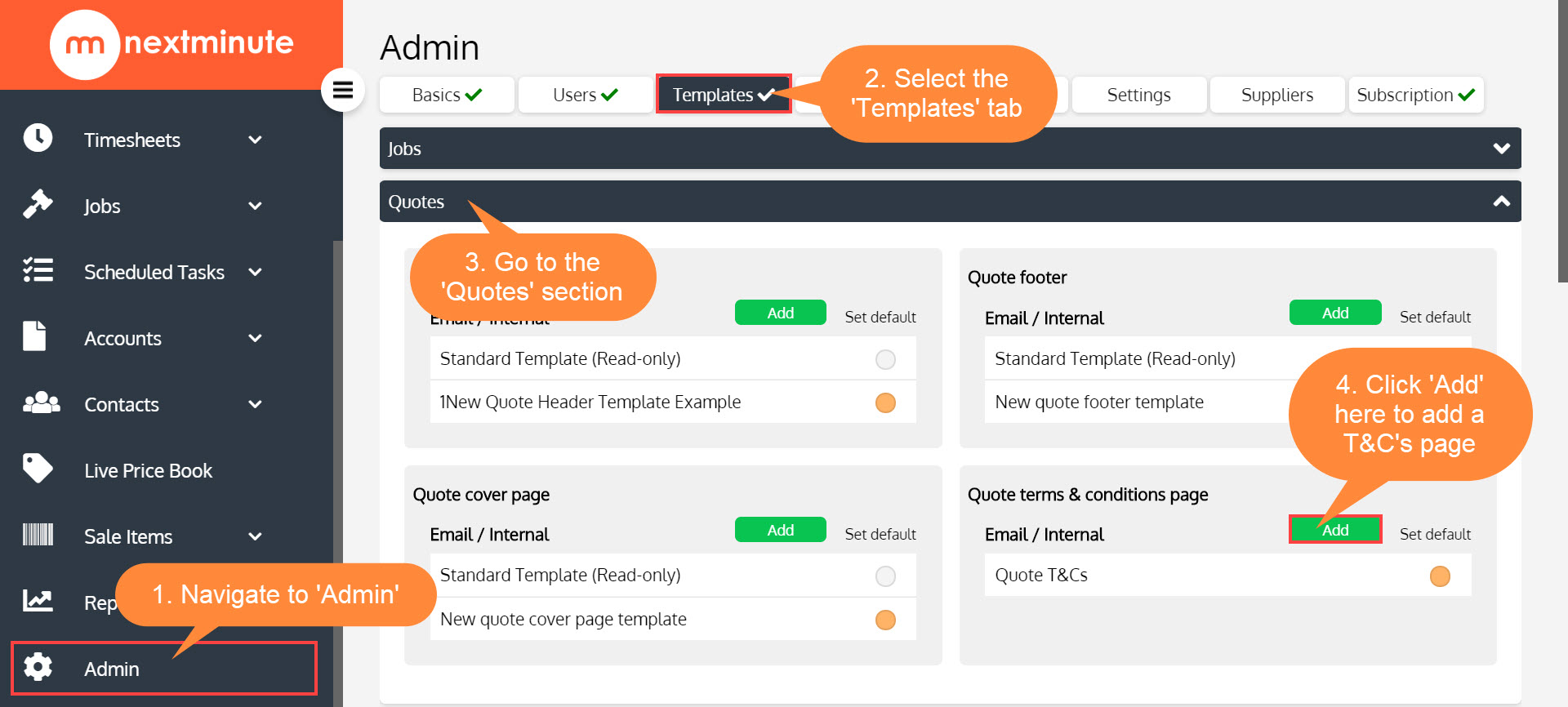 Step 2. Fill in the template and Save
Add a Template Name and copy your terms and conditions into the body of the template. Make any changes, insert merge fields as required and Save.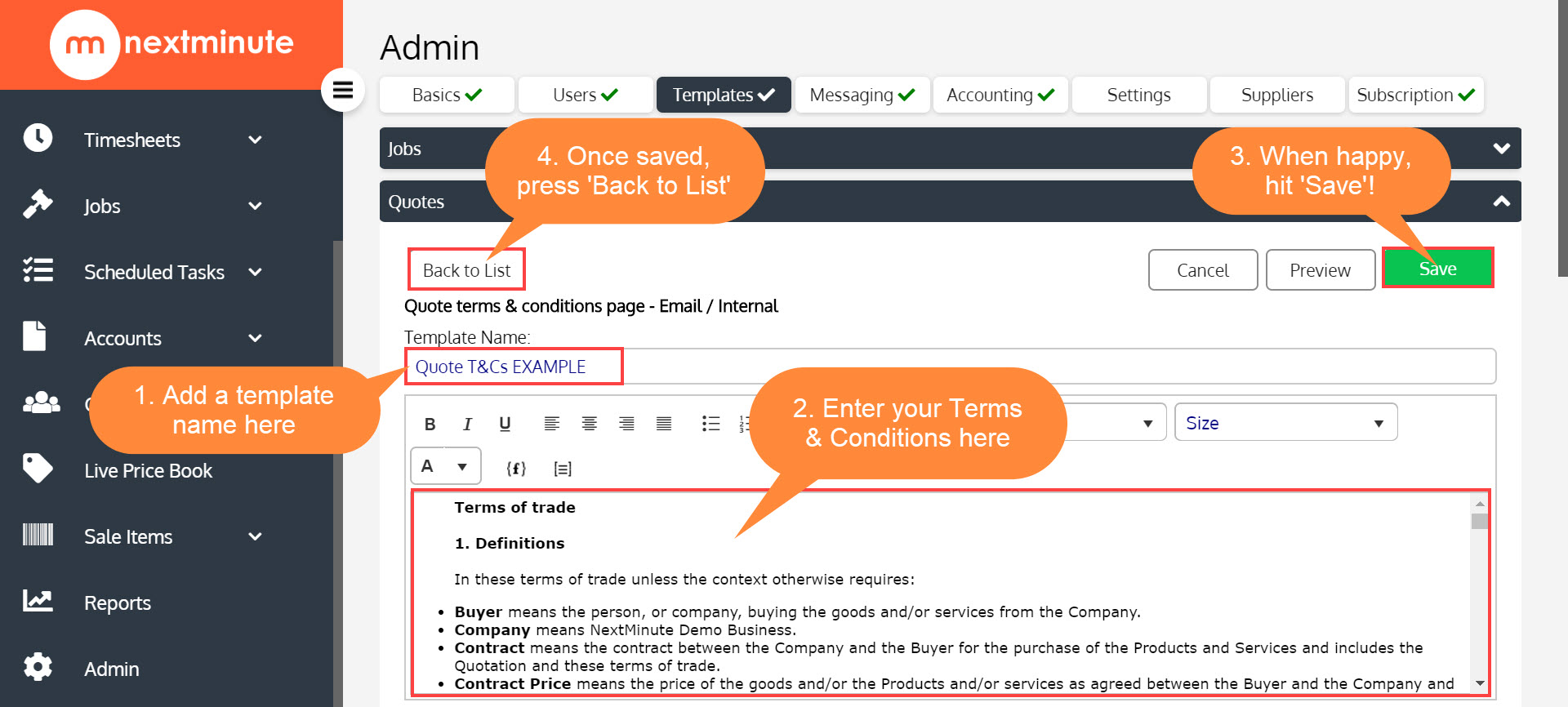 Step 3: Make your newly added T&C's page your system default so it's added to all future 'Quotes'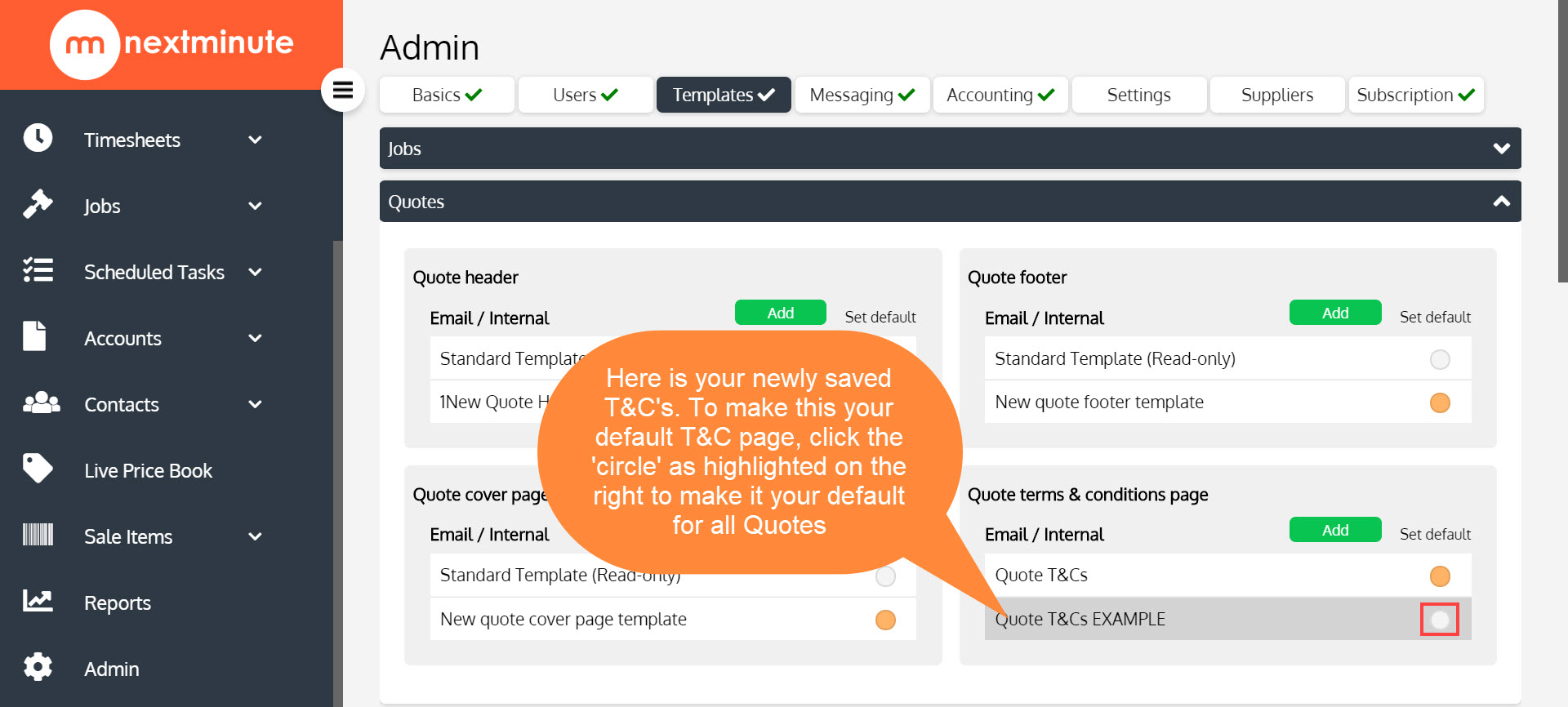 You'll be prompted to select 'Yes' or 'No' to make this newly added T&C page your default, select 'Yes'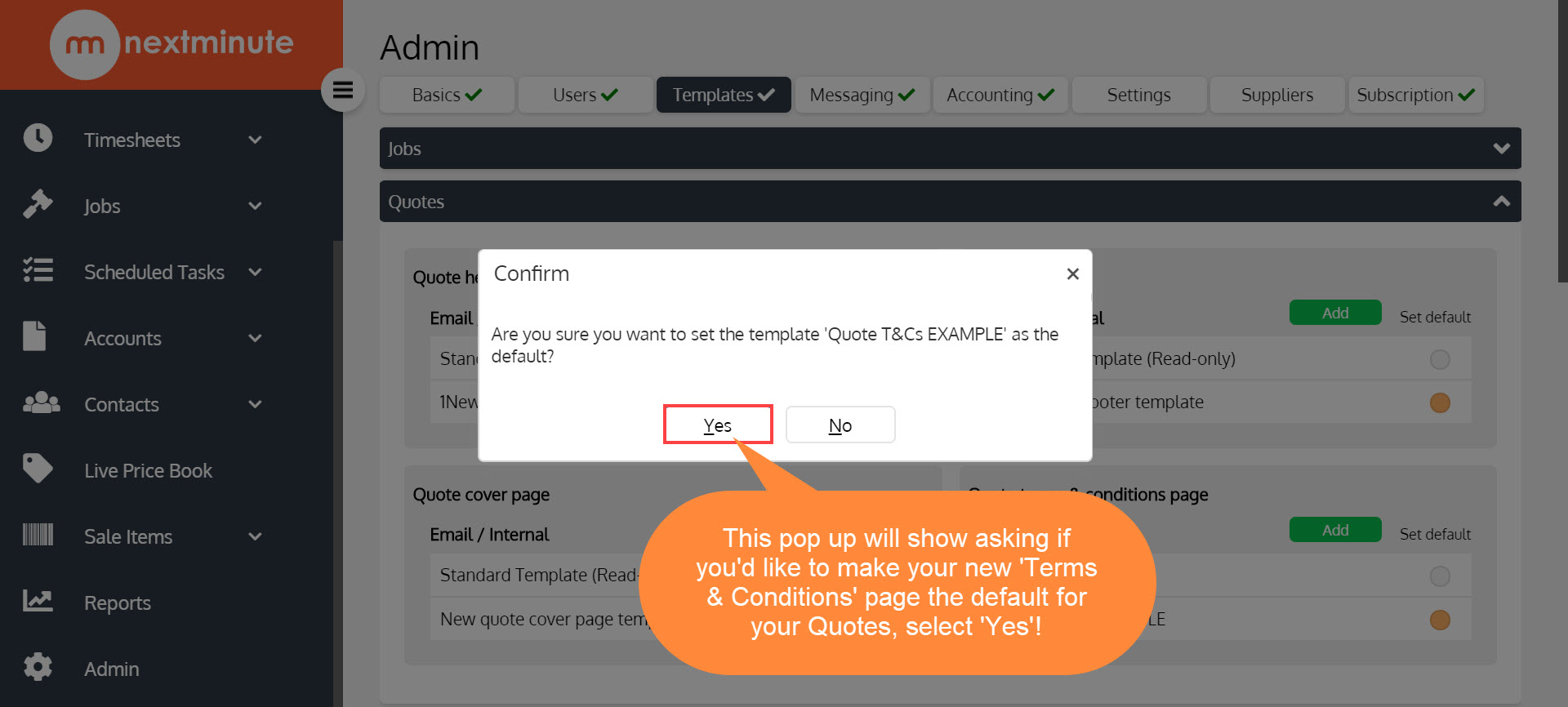 Now your new T&C page is set as your default T&C page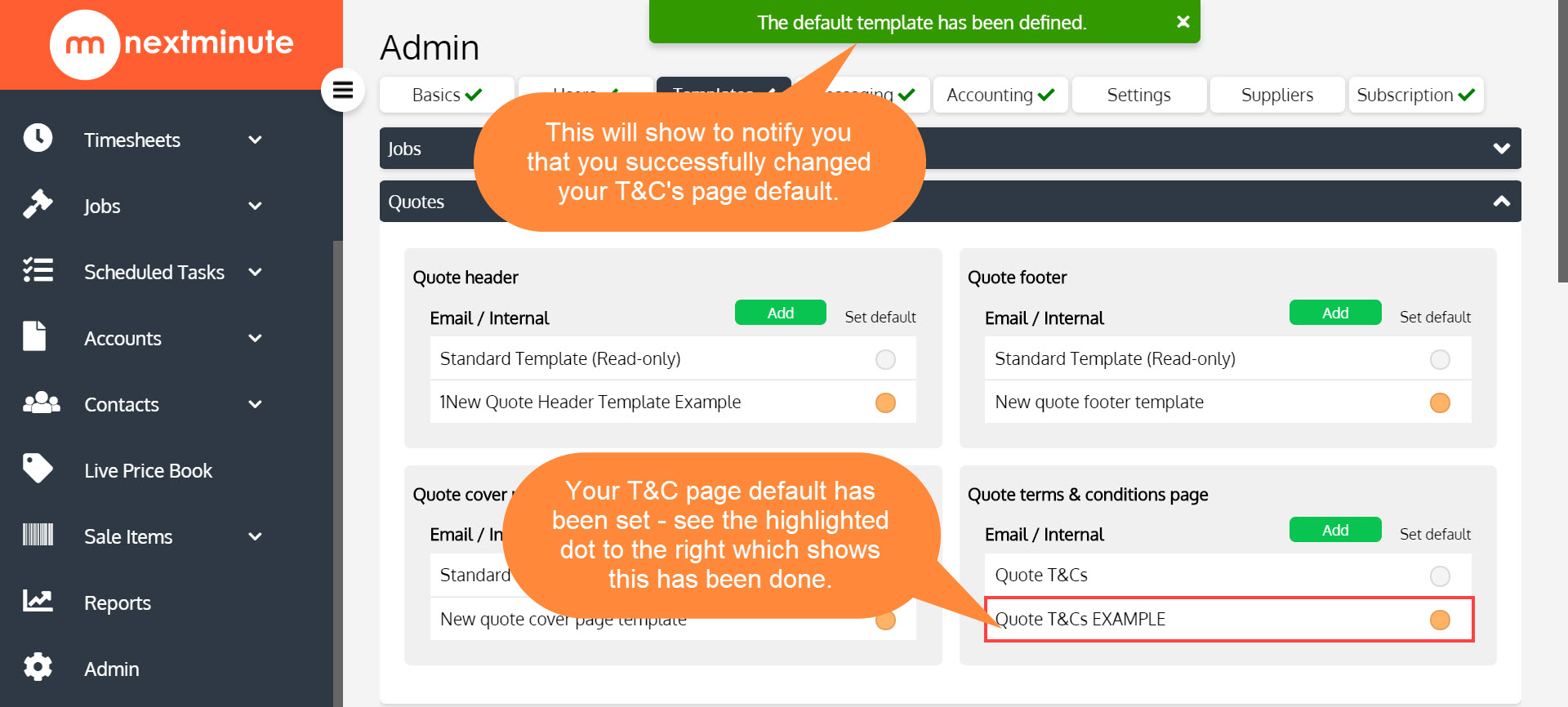 Add a T&C's page to an existing Quote.
Go to Accounts, Quotes and select the Quote you wish to add a T&Cs page to.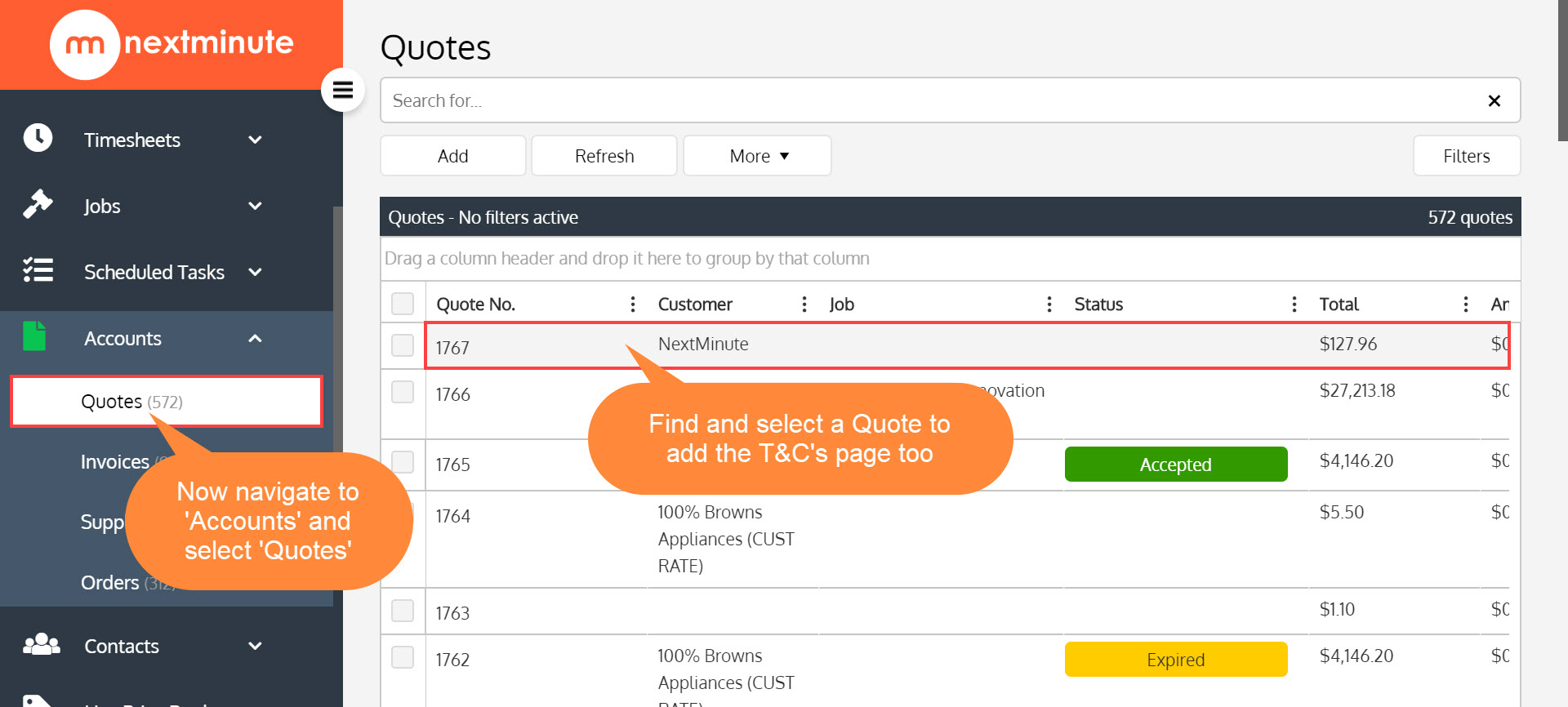 Step 2: Select More and Add T&C Page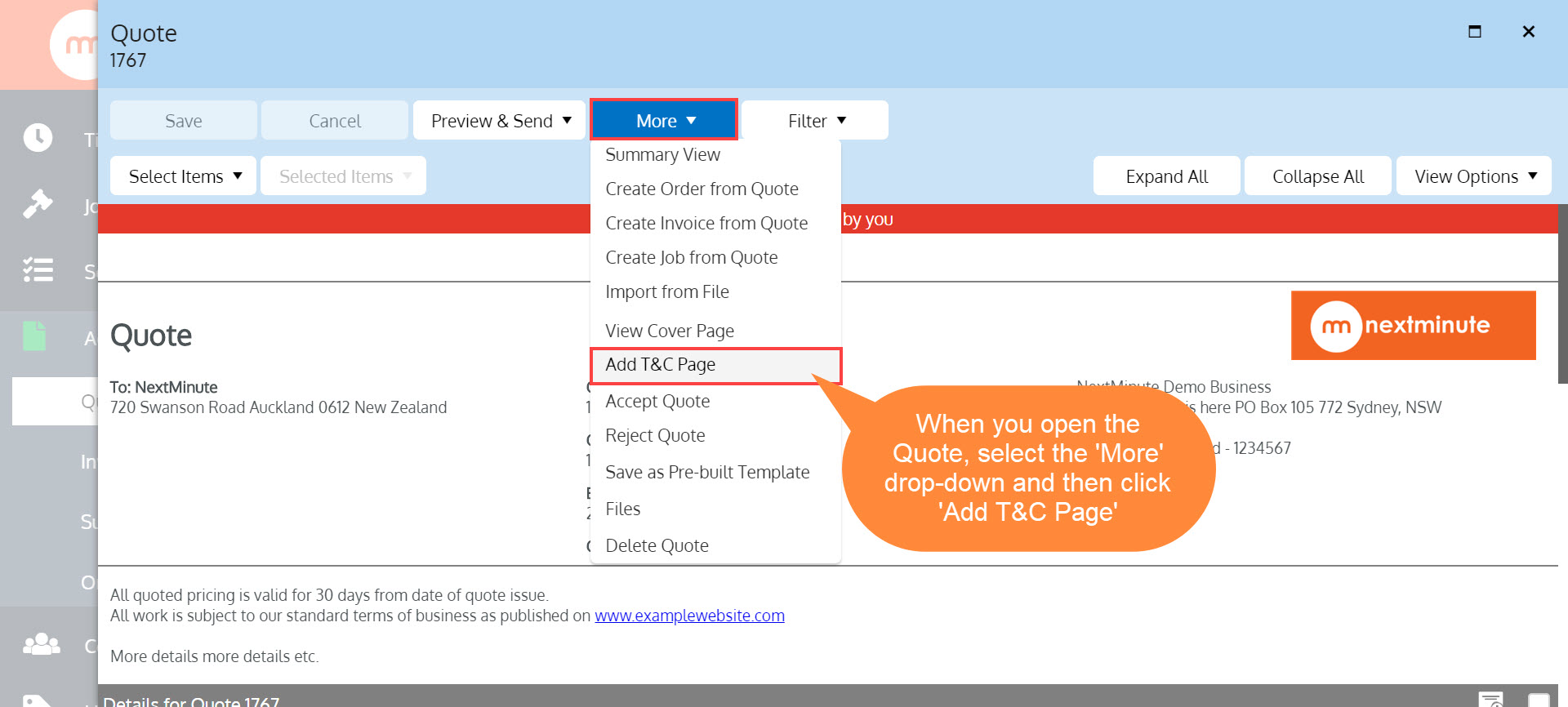 Step 3: Select your Template and Save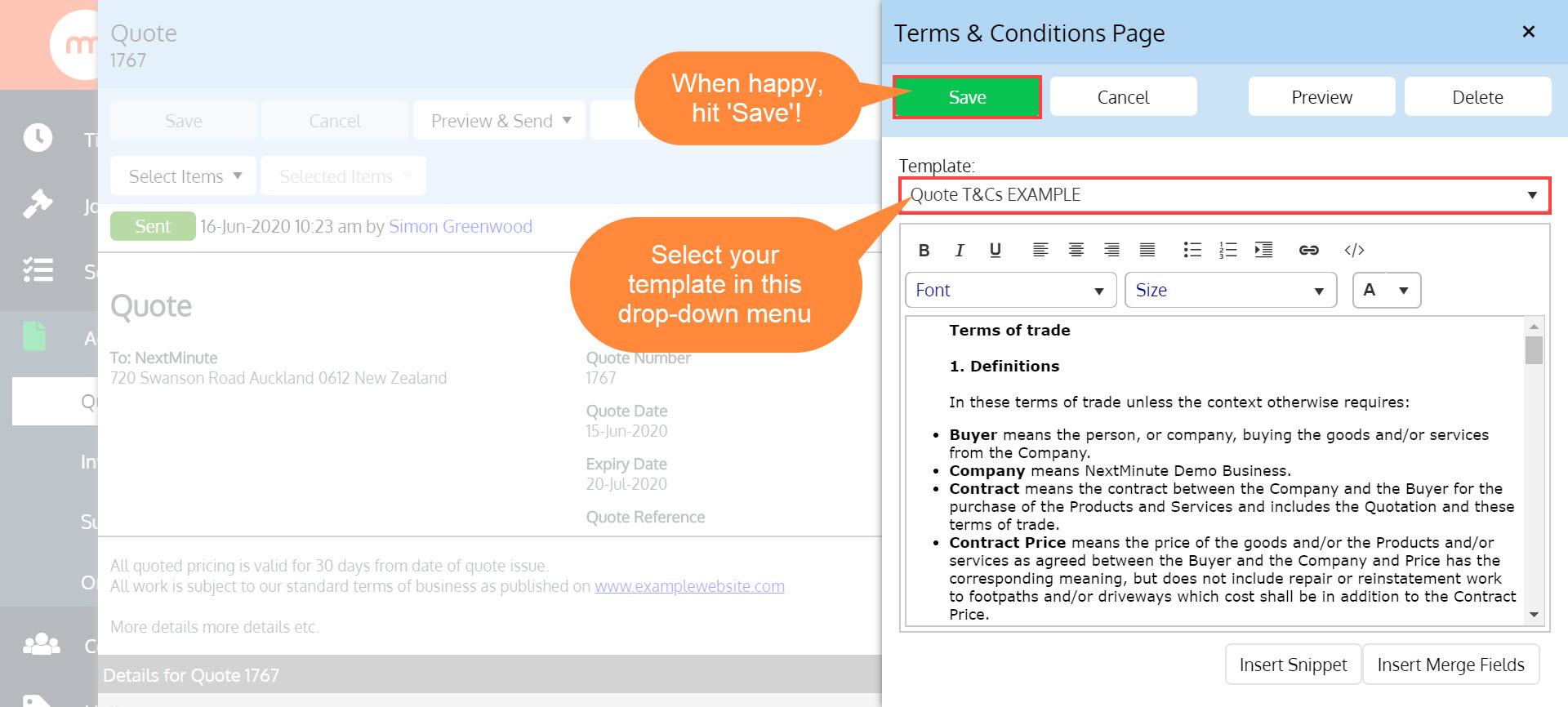 Step 4: Select Preview to view T&C page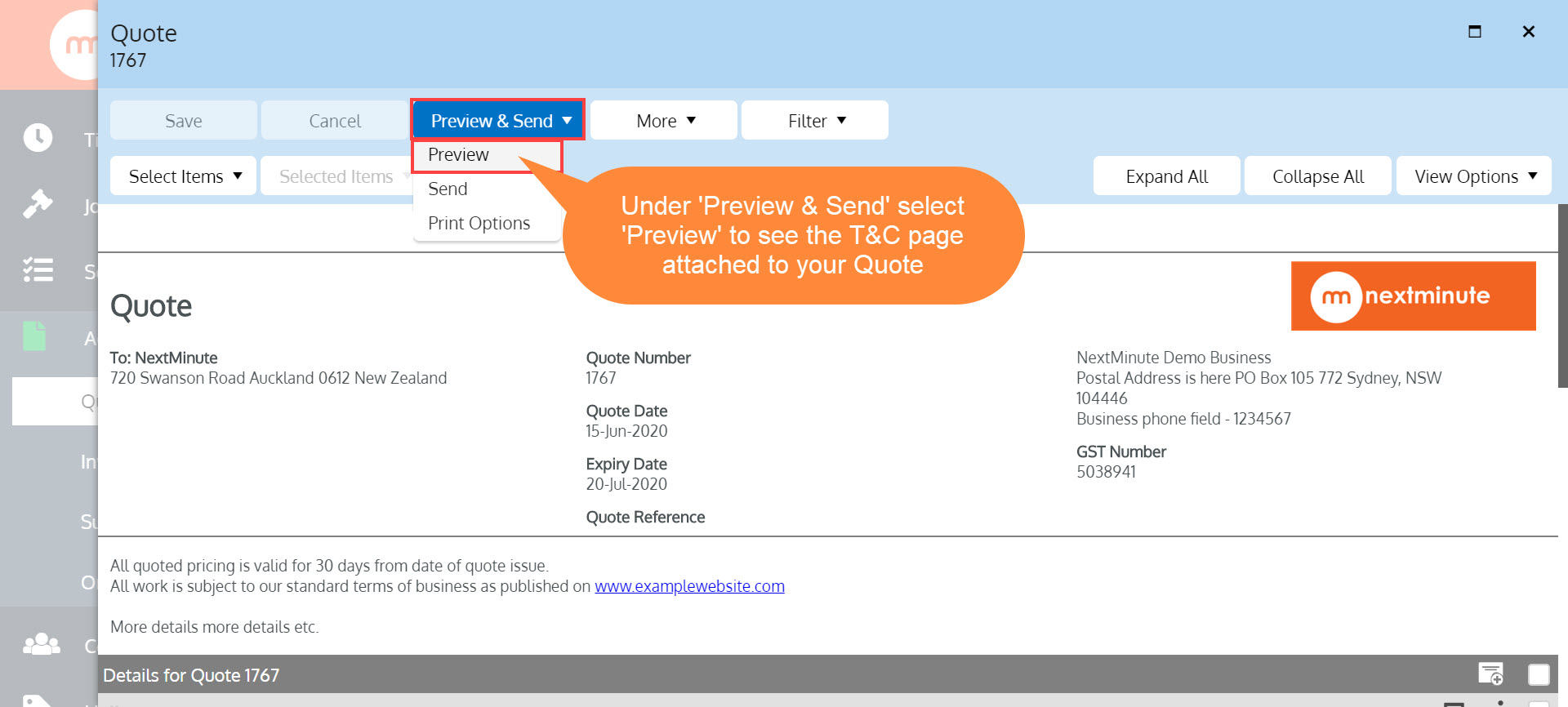 Click through your quote pages and as you can see below, the Terms and Conditions page is attached to the Quote on the final page.