Import Jobs from existing system
Here's a quick guide on how to import your existing jobs into NextMinute. They will need to be in an excel (.CSV) format.
We can import a list of jobs from a CSV file, creating shell job cards that can include:
Job name

Job Number

Job Type

Job Description

Job Address

Job Status

Customer

Priority

Due Date
If you want to download the Job Import Template with the correct fields you will find it available here.
Step 1. Navigate to All Jobs, select More and Import Jobs.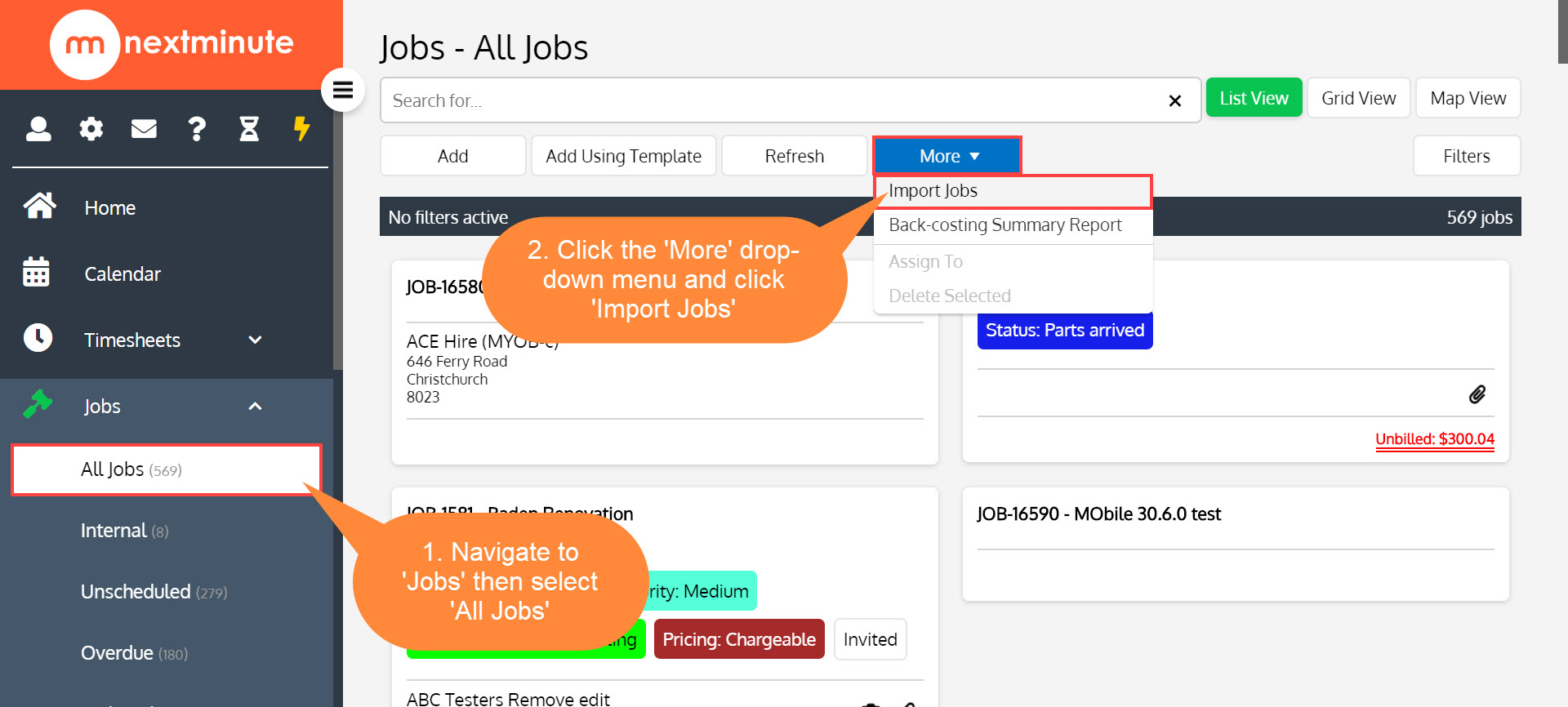 Download the Generic Template to edit with your Jobs list and Save as a CSV File.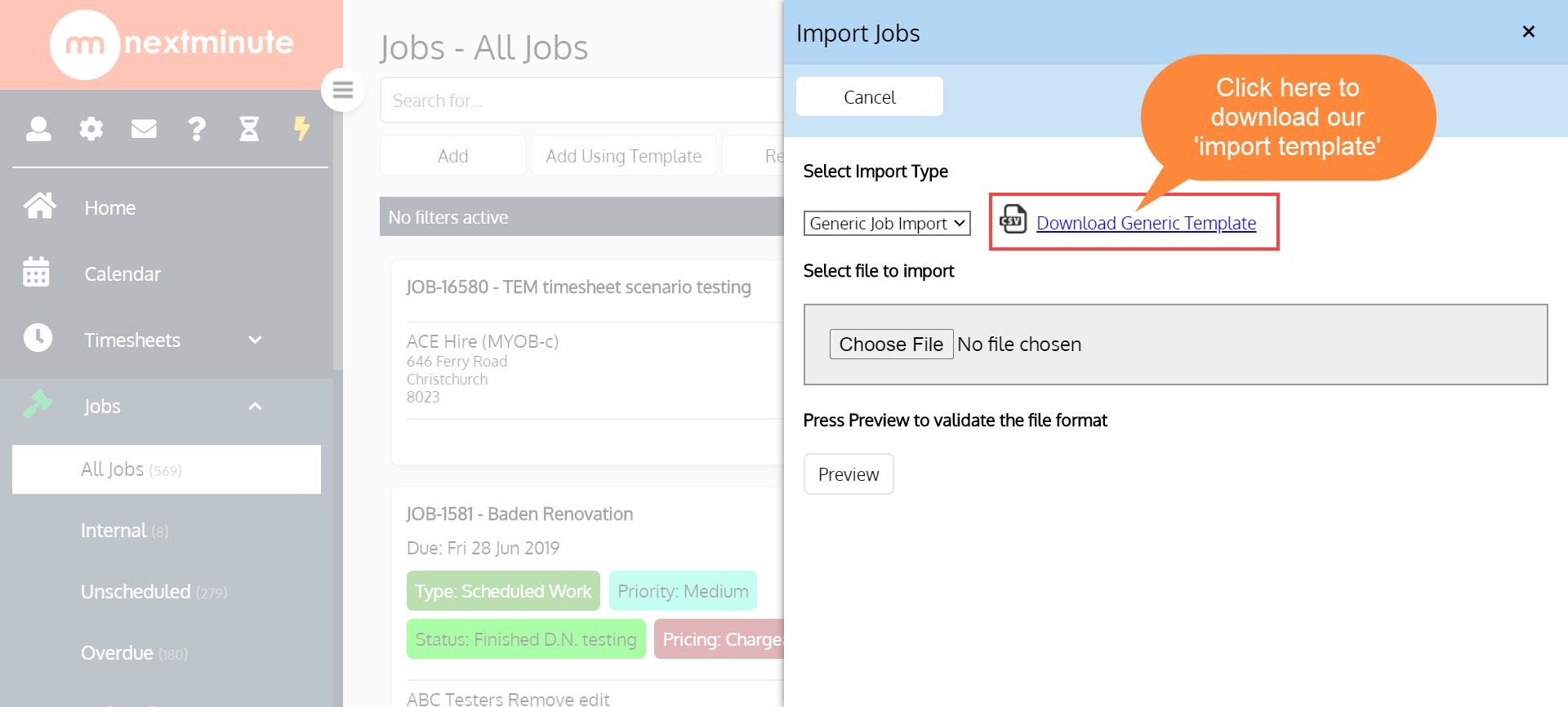 This is what the import template looks like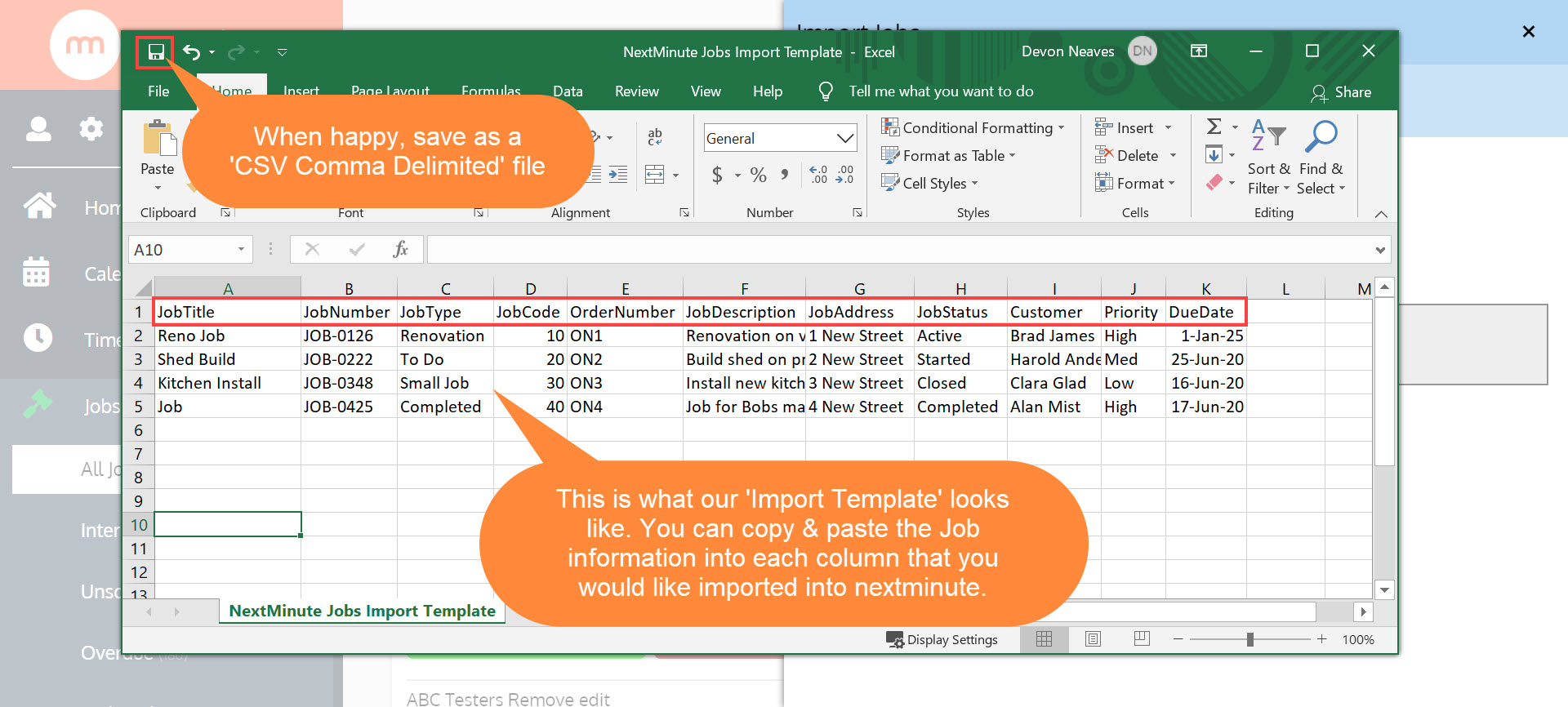 When ready click 'Choose File', then find and select your 'Jobs Import CSV file' and press 'Open'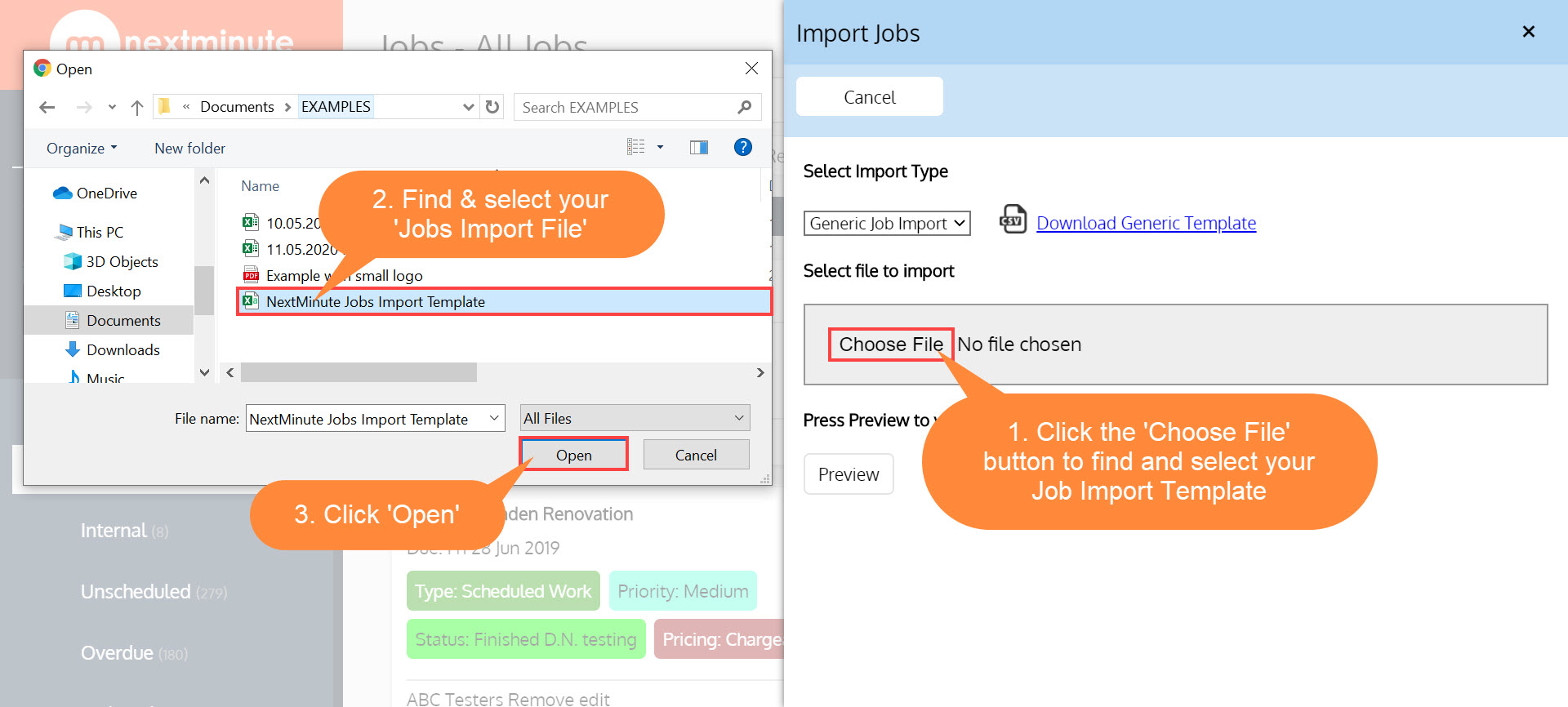 Preview and Import:
Preview the data from the CSV you've created and chosen to import.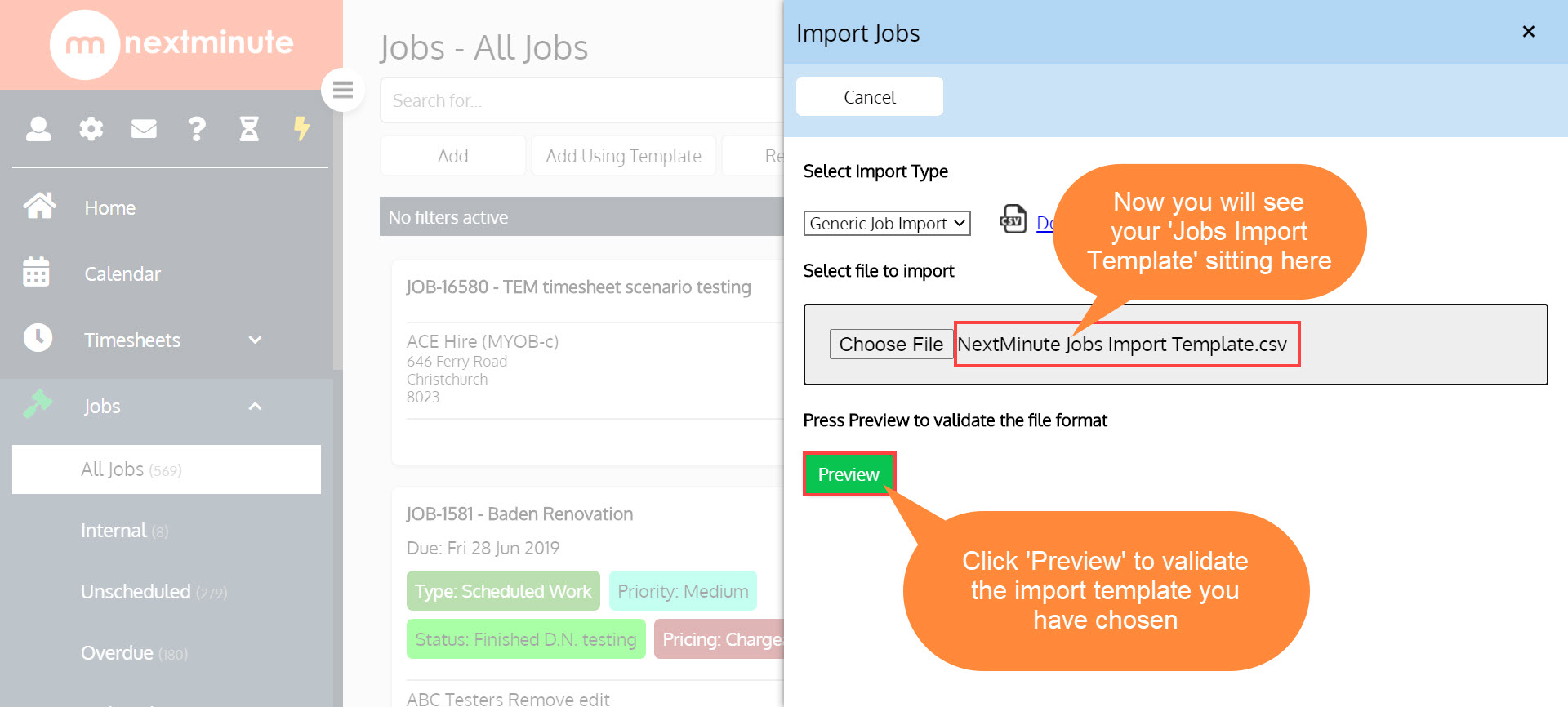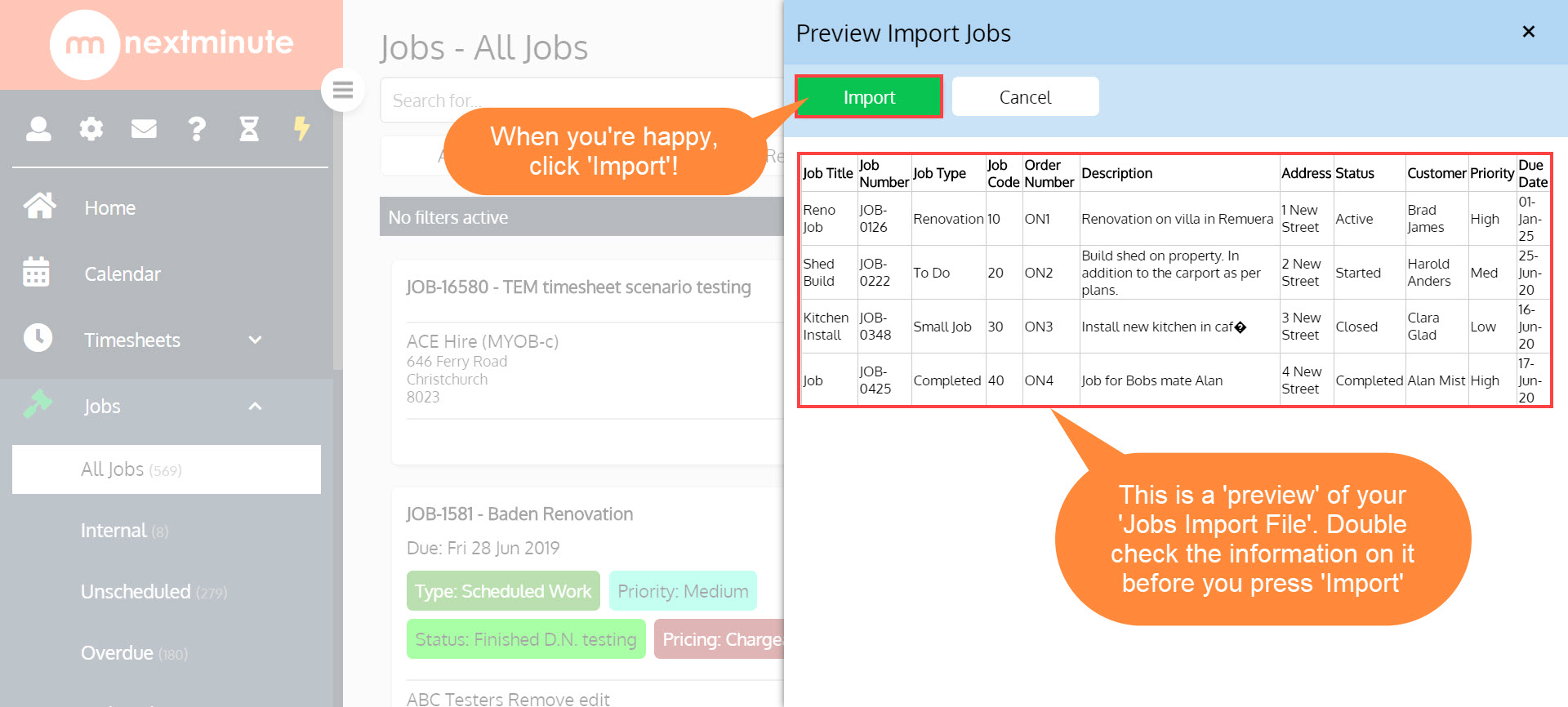 Update your Jobs or Create new Jobs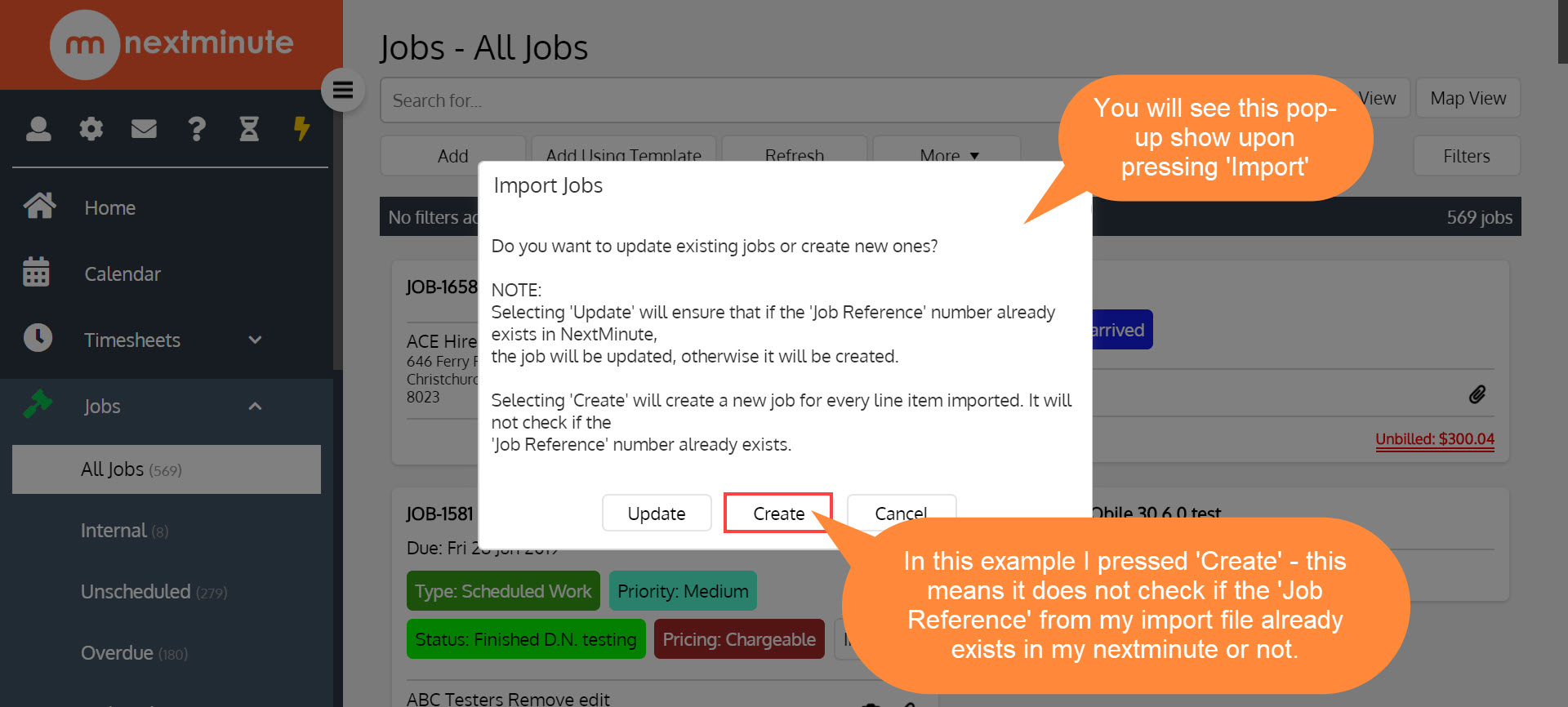 Your import is now complete
Your import will take a few seconds (dependent on the volume of data you're introducing to NextMinute) and then you'll be shown a confirmation like this.