How to assign employees to a job - Mobile
Here are the seven steps you need to follow to assign your employees to a job on a mobile device.
Step 1 - From the main menu of the app, select JOBS.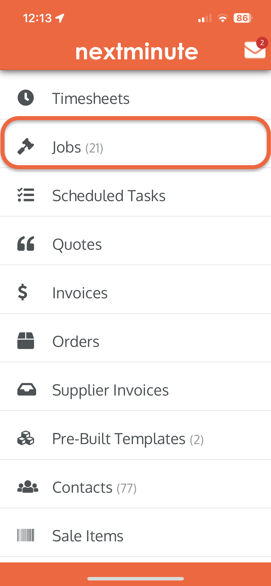 Step 2 - Select the job you wish to assign employees to: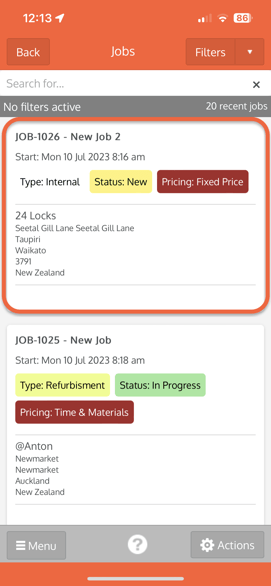 Step 3 - Once in your job, click the edit button at the top right of the screen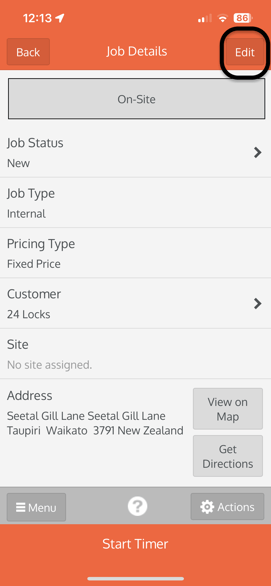 Step 4 - Scroll down and click ASSIGNED TO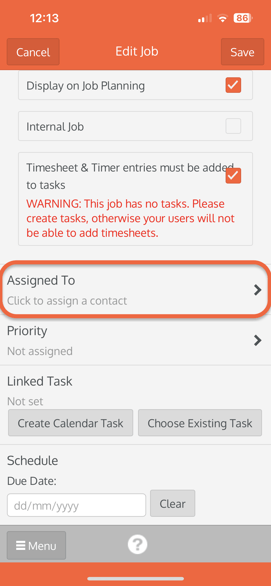 Step 5 - Select your employee by clicking the box to the right of their name. Once your chosen employees have been selected, click the ACTIONS button at the bottom right of the screen.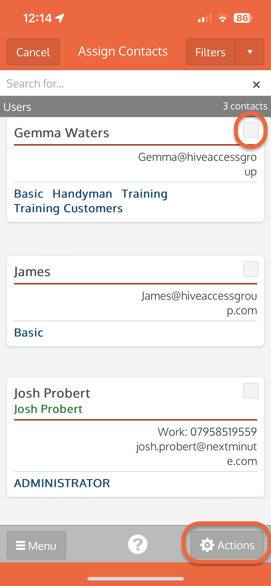 Step 6 - Click ASSIGN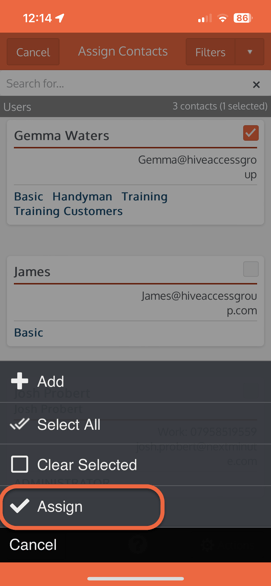 Step 7 - Click SAVE to save your changes.
PLEASE NOTE - If you have SEND NOTIFICATIONS TURNED ON, you will be prompted to send a notification to the selected employees after this step. If you do not wish to send a notification, please click BACK at the top left corner.